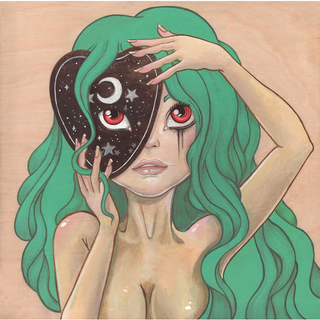 Penguicon 2021 Artist, Smushbox Art (Crystal Mielcarek) is a contemporary pop surrealism painter from Detroit, Michigan. Her creations have bright colors, unique characters and images of beauty and horror with a pop culture twist. She spends her time traveling to comic conventions around the midwest, working on freelance projects and showing her art in various galleries around the country.
Web: Smushbox Art
Facebook: Smushbox Art
Instagram: Smushbox Art
Patreon: Smushbox Art
Twitch: Smushbox Art
TikTok: Smushbox Art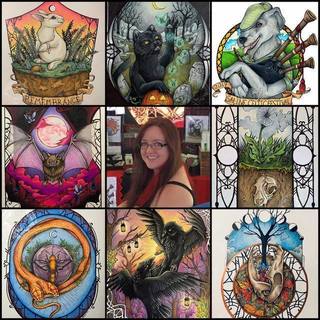 Ann Arbor-based artist, Megan Weber has been creating since she was young and is inspired by life, death, nature and whimsy that she blends together to create illustrations. She graduated with an Associates in Fine Art and continues to explore her own vision and style. Her work is created with traditional mediums such as marker and color pencil.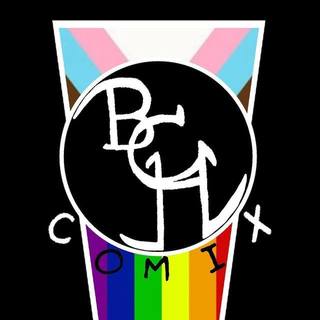 BCH Comix is an indie comic and zine creation house headed by Michigan based artist BluRaven C. Houvener. Specializing in slice of life tales pulled from his own adventures growing up BCH Comix are known for their relatable tales of love, loss, and the struggles that come from dealing with day to day life. Whether you're growing with Jake in 'It's Just another day', tackling a dream head on with Seeker in 'The Year of Reflection', or living out an urban warrior fantasy with 'Young St.Nic', BCH Comix has a title for you!
Web: BCH Comix
Instagram: BCH Comix
Facebook: BCH Comix
Twitter: BCH Comix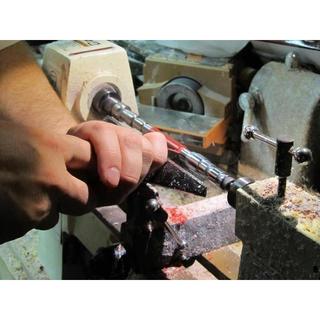 My experience began in high school woodshop where I received a C in turning from a teacher who seemed to think my woodworking skills would never amount to anything. Many years later in 1997 I inherited my grandfather's 1950s Craftsman lathe and began exploring what things I might do with this tool. I was amazed to find how joyful this creative process is and the beauty that can be found in elegant curves and smooth finishes. I began turning pens and other writing instruments as gifts for friends and family, gradually learning the secrets for shaping and finishing. When friends began asking if I could build specific items for themselves or for presents, I began entertaining thoughts that I could share my creations with others.
An investment in a smaller lathe that was more manageable for pen making helped me to continue to fine-tune my skills and turning style. About 20 years after starting on that huge, old lathe, I decided I was ready for my first show. Only two items sold during the entire weekend. Somewhat discouraged, but refusing to give up, I applied for another show. This one was a far better experience with many sales and people showing interest. Since then there have been many events large and small, indoors and out, conventions, fine art fairs (including Ann Arbor Art Fair twice), festivals, and craft fairs.
I've found I love talking to folks at shows, demonstrating my products, and helping them find the right piece for them or for a special gift. I am honored that many of my pens now have new homes in Italy, Japan, China, Thailand, England, Canada, and across the U.S. It brings me great joy that I've been involved in creating items to celebrate weddings, birthdays, anniversaries, and signing events. I also enjoy working collaboratively with clients to create custom pieces, finding materials and parts to bring their ideas to life.
I believe the most interesting part of what I do is the discovery of what lies within the piece. There are certain guesses that can be made from the outside about what a finished piece will look like, but the moment where I can see the final shape and surface of the piece is exceptionally rewarding. That moment is only matched by the final polishing when the piece truly comes to life.
The key to my work is that I'm striving to create art that can be used and appreciated on a daily basis, small pieces of pleasing and practical aesthetics to brighten everyday tasks.
Web: Brad, The Pen Guy
Facebook: Brad, The Pen Guy
Instagram: Brad, The Pen Guy
Twitter: Brad, The Pen Guy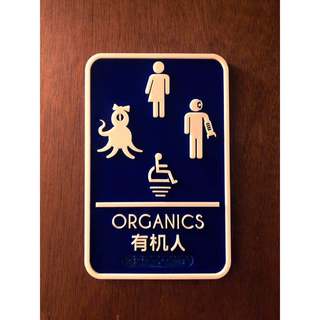 Critical Hit Collectibles specializes in laser-cut home décor and accessories, all catered towards various fandoms and general nerdiness. Come visit our table (virtually) to level up your wardrobe and home!
Instagram: Critical Hit Shop
Patreon: Critical Hit Collectibles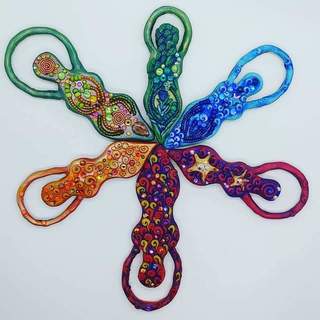 The magic and beauty of nature is all around us. You just have to open yourself up to it.
In ancient times, the wonder and mystery of the earth was celebrated as four elements; Earth, Air, Fire, and Water. The jewelry in my store is inspired by the Elemental nature of all things. Natural stone jewelry and polymer clay sculptures.
Web: Elemental Jewels
Facebook: Elemental Jewels
Twitch: Elemental Jewels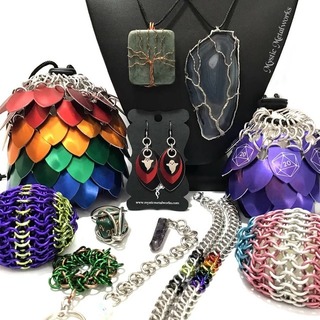 Mystic Metalworks is a Michigan based business that specializes in handmade chainmaille and scalemaille creations. When you would walk up to the Mystic Metalworks booth at a show you would often see everything from earrings to buttons and dice bags to scale tops. These wares have expanded over the past year to include original art pieces such as stickers, keychains, even folding fans! The owner, Otter, has also recently expanded her craft to include a few resin pieces as well. 
Web: Mystic Metalworks
Facebook: Mystic Metalworks
Instagram: Mystic Metalworks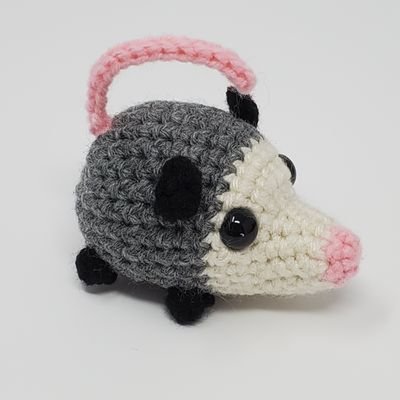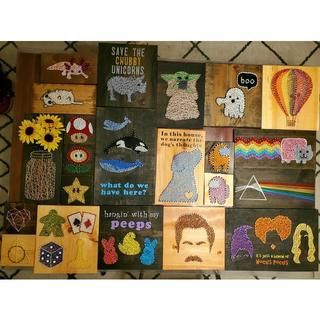 My craft is mainly centered on string art (with some geeky magnets on the side). I have been making boards for a couple years as a hobby and started doing craft shows just before the pandemic put the kibosh on that. There are few crafts more cathartic for 2020 than one which enables you to bash things with a hammer repeatedly while watching your favorite TV show, so it's been a remarkably prolific year.
String art, also known as nail art, is putting nails into boards in a distinct pattern then using different colored string to create a picture. I opened my Etsy store in mid-2020 because I kept having new ideas for boards and the house was slowly being overrun with finished products.
The time it takes me to complete a board varies based on the size of the board and the complexity of the pattern. I also cut, sand, and stain all the boards I use for my craft.
I am always open to custom ideas, whether I've done them before or not. If you have an idea and want to commission a board, please contact me through my Facebook page or email and I am more than happy to chat about a project. I offer a wide variety of wood stain options, string colors, board sizes, and almost any idea you can think up if I think it's reasonably doable. I am also open to the idea of putting together string art kits if you wish to complete a project yourself. For custom orders, please allow 1-3 weeks for project assembly but for completed boards, shipping occurs within 2 days.
I also design magnets that are available in my store, most of which revolve around my favorite TV shows or are Michigan-themed.
Web: Strings and Things by KG
Facebook: Strings and Things by KG
Penguicon has gone digital and so have we! 

You've bought your leather goods from Studio 42 Designs in the Penguicon Maker Mart, now you can get them online!
Studio 42 Designs is the brainchild of Alan Klem, a leatherworker with almost 20 years of experience. Born from his desire to have an awesome leather cover for "The Hitchiker's Guide to the Galaxy" Alan has spent years perfecting his book cover designs. Over time he began creating leather gaming supplies, notebook covers, pins, and other nerdy items.
At Studio 42 Designs we specialize in custom leather book covers. While we've already designed covers for our favorite books, we'd love to design one for yours. If you don't see a book you'd like shoot us a message and we'll work with you to make the perfect cover for your favorite novel.
To satisfy the gaming nerd we also do covers for gaming books- Dungeons and Dragons (Players Handbook, Dungeon Master's Guide, and Monster Manual), Mage, and Call of Cthulhu to name a few. And to keep your dice in line we have collapsible leather dice trays. New this year are our leather covered three-ring binders- perfect for keeping your gaming papers in order (or school supplies, or scrapbook pages, or…). We've also started designing multi-panel leather DM screens!
Studio 42 Designs also makes a variety of reusable covers for composition notebooks, sketchbooks, and mini note pads, as well as business card holders. Looking for a special image? We do custom designs to put your favorite design, business logo, artwork… on the item of your choice.
Visit us online at our esty store and facebook page.
Studio 42 Designs- where the discerning nerd shops for leather and lore!
Mention "Penguicon 21" in the special notes of your etsy order to receive a free gift (a $20 value)!
ETSY: Studio 42 Designs
Facebook: Studio 42 Designs
Item Link: Leather Cover for DnD 5th Edition Players Guide
Item Link: Leather Covered Lord of The Rings 3 book set
Item Link: Hexagonal Folding Leather Dice Tray
Item Link: Reusable Leather Notepad Cover with Belt Clip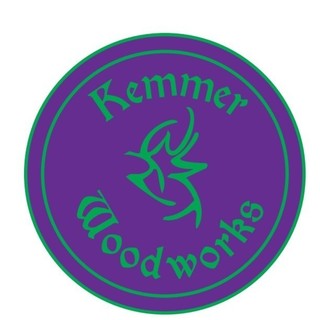 Kemmer Woodworks is a maker of fine wooden wares based out of Ypsilanti. We specialize in unique woods from domestic and exotic sources. Focused on the natural rich properties of each different lumber, we do not stain, dye or paint our pieces but let the beauty of the wood shine through.
Our products range from wooden games and gaming accessories, to cutting boards, fiber art tools, and much more! We welcome custom orders and would be happy to work with you on your special project!
Web: Kemmer Woodworks
Facebook: Kemmer Woodworks
Instagram: Kemmer Woodworks
Pixelwyk: Kemmer Woodworks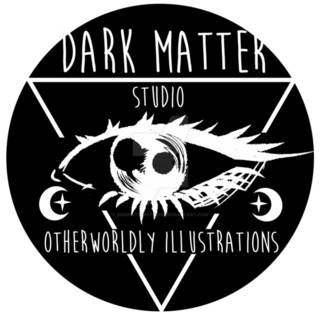 Otherworldly illustrations, Cryptid study sheets and booklet, and tons of stickers and buttons to fill your nerdy and witchy needs!
You can visit Dark Matter Studio at: www.etsy.com/shop/drkmatt3rstudio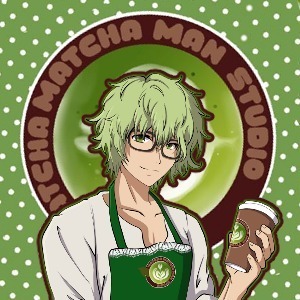 Matcha Man Studio Cute, cafe-inspired anime shop featuring pillows, charms, stickers and more. Fandoms and originals alike!
etsy.com/shop/MatchaManStudio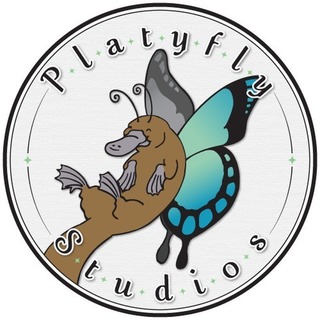 Platyfly Studios specializes in handcrafted fantasy-inspired clothing and accessories in inclusive sizing. Mythpunks, cosplayers, reenactors, Pagans, and other fans of fantastical or quirky styles will find just what they are looking for right here. 
www.etsy.com/shop/platyflystudios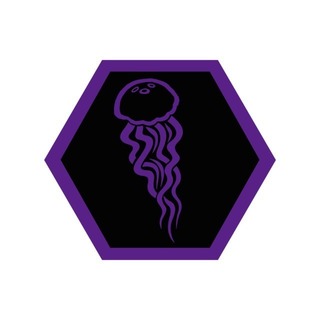 Studio Kurahon craft various items across geekdom. Our goods range from cute orb shaped pokemon, to DnD dice, to wall planters for your temperamental succulents.
studiokurahon.com