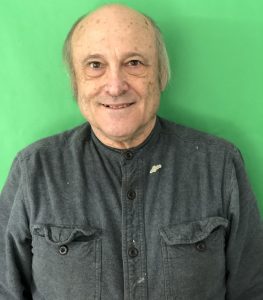 Chris Crawford
Chris earned a Master of Science degree in Physics, then abandoned physics, building a home-brew computer in 1977, then designing and publishing a few games before joining Atari as a game designer. He ended up running Games Research, but was laid off in the general collapse of Atari in 1984. He moved to the Macintosh, where he designed Balance of Power and a bunch of other games. In 1992 Chris abandoned game design for interactive storytelling, which is like video games with actual characters that you can have dramatically significant interactions with. He has built a great deal of impressive technology for interactive storytelling, but has never gotten it working — yet.
Casey Fiesler
Casey is faculty in information science at University of Colorado Boulder, where she directs the Internet Rules Lab and spends her time teaching and researching about online communities, internet law, technology ethics, creative speculation in technology design, and  fandom, occasionally all  at the  same time.  She is on the legal committee for the Organization for Transformative Works and has a PhD in Human-Centered Computing from Georgia Tech and a JD from Vanderbilt Law School.
Leonard Balsera
Leonard is best known for his design and development work on Evil Hat Productions' various Fate system games, such as the award-winning Dresden Files RPG, but has worked across the breadth of the industry, with credits from Pelgrane Press, Fantasy Flight Games, Green Ronin, Margaret Weis Productions, Onyx Path Publishing, Steve Jackson Games, John Wick Presents, and many others. When he isn't eating, breathing, and sleeping hobby games, he spoils his cats rotten, reads voraciously, performs on stage occasionally, and plays a lot of video games. He lives at the intersection of memory and dream, but his physical body resides in Austin, Texas.
Larry Nemecek
Author of the classic Star Trek: Next Generation Companion and Stellar Cartography maps/book set, Larry "Dr. Trek" Nemecek now takes global Trek fans backstage every month under his Trekland banner with the pioneering PORTAL 47 deep-dive live/online insider package, plus weekly visits as host of THE TREK FILES from Roddenberry Podcasts.
He also hosts "Life Support LIVE" each Saturday, a fun merger of Star Trek and mental health designed to Boldly GO Through Uncertain Times on twitch and YouTube with co-host Dr. Ali Mattu (HBO, Netflix).
Larry, who was award-winning Star Trek Continues' original Dr. McCoy and its Creative Consultant for all 11 episodes, also hosts his Trekland Tuesdays LIVE each week and—outside of pandemics— leads customized day tours of LA Trek film sites for fans as TREKLAND TREKS. His documentary The Con of Wrath is in post-production, the Trekland: On Speaker remastered archival interview CDs is into five volumes, his Trek guest chats on YouTube pile up, and his column "A Fistful of Data" just hit 22 years in Star Trek Magazine.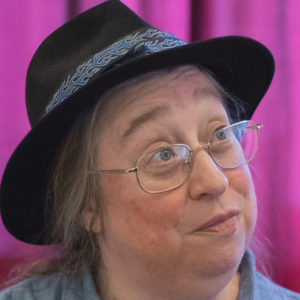 Jo Walton
Jo Walton is the author of fifteen SF and fantasy novels including Or What You Will in July 2020. She has also published two non-fiction collections about the history of SF, a short story collection, and three poetry collections. She won the World Fantasy Award in 2004 with Tooth and Claw, and the Hugo and Nebula in 2012 for Among Others. Her most recent novel is Lent. She comes from Wales, but lives in Montreal where the food and books are much better.
She plans to live to be ninety-nine and write a book every year.
Featured Guests:
Guests of Honor Emeriti:
Ada Palmer, American historian and writer
Michael W Lucas, network/security engineer and writer
About GoHs
Check out Guests of Honor from every year of Penguicon here.
Guests of Honor are provided travel and lodging expenses, and have a lifetime membership to attend Penguicon.
Featured Guests are presenters of note that we would like to highlight this year, and are provided a free membership for 2021.
Have an idea for someone you'd like to see at Penguicon? Let us know by filling out this form. We want GoHs who are advancing their field, whose work is well-known– or should be! And we want GoHs who will understand that we can't pay speaking fees.