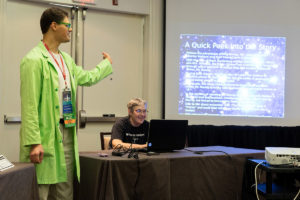 Thank you for your interest in submitting programming for Penguicon 2021!
We'd love for you to submit your programming idea once submissions open in early October via our Present an Event form.
Are you interested in being a track head for Penguicon, or at least finding out what that entails? Please reach out to us!
Past programming: